The Merchant Industry LLC ISO program provides the best value in the merchant services business by combining our responsive customer service with reliable systems, competitive fraud and chargeback management tools, and a consultative approach to help you achieve your financial goals. No other ISO program can deliver commitment to service, selection of products, performance of credit card processing systems and overall value to the customer than our ISO Program.
Our ISO program enables you to choose from various revenue sharing programs for the right compensation model offering one of the best merchant approval rates in the industry.Our objective is to develop a program tailored to meet your requirements. We offer existing Agents and ISO's an opportunity to become a part of this fast growing company.We will be able to offer you a better deal than the one you are currently receiving from your payment processor.
Merchant Industry give more values to their clients , helping them grow their businesses by assisting them in securing the working capital they need through merchant cash advances. Merchant Industry is dedicated to creating innovative paymenT solutions and providing the highest level in customer service.We have the best-in-class solutions, together with superior service and technology designed to give ISO's and their agents, ability to provide best service to their customers.The Independent Sales Organization's can take advantage of our flexible pricing, quality products and unlimited revenue potential.
We help you grow your business.Become a Merchant Industry Independent Sales Organization today!
Our Partners
Merchant Industry LLC partners are specialists in their fields and can help you navigate the challenges your business may face. Whether creating new revenue streams, implementing innovative technologies or streamlining operations, our partners may be your resource for solutions.
BECOME A MERCHANT INDUSTRY INDEPENDENT SALE ORGANIZER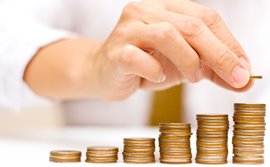 Interested agents and ISO's call &nbsp&nbsp&nbsp&nbsp&nbsp